By Anupama | Mar 1, 2017 | Uncategorized
Why is telephone etiquette important? Telephone etiquette has gained importance with the increased prominence for customer service. This is also essential for all those who interact with customers or peers over telephone as part of their work. Telephone etiquette…
Motivation in tough times
by Anupama | Mar 1, 2017 | Uncategorized
 Motivation at work plays vital role. Source of motivation can be internal and external. You can feel motivated internally only when you have burning desires
Why campus to corporate programs?
By Anupama | Mar 1, 2017 | Uncategorized
There will be times when everything appears to be going wrong, and there seems no hope for anything. We seem justified in being demotivated and being negative about everything. There seems to be no way out. How can we stay motivated and sail through this difficult…
Self-esteem and Childhood labels
by anupama | Mar 1, 2017 | Uncategorized
The corporate world is looking for workforce that has confidence in their abilities, is able to communicate their knowledge and work with a healthy team spirit. The students are found lacking these skills. Campus to corporate program aims to groom the students for the…
Workshop on Communication Skills Training
by anupama | Jul 31, 2012 | communication skills, workshop
A healthy self-esteem is all about feeling good about self and believing in our abilities. People with good self-esteem are generally good at handling conflicts, making and keeping friends and resisting negative peer pressures. They are assertive; they are able to…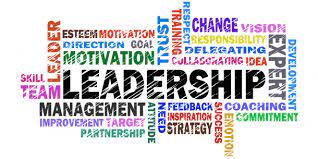 by anupama | Jul 31, 2012 | leadership skills
Communication is the most important life skill that is needed to get a head start to your career and to improve personal relationships. Effective communication requires both verbal and non verbal means of getting your point across. Greetings, body language and posture…
Social Media Workshop for Business
by anupama | Jul 31, 2012 | social media, workshop
Course Description 1 Day course Roles & Responsibilities of a leader. Adopting & developing leadership competencies Importance of Goal setting Manage change and encourage innovation Self Motivation Boost engagement and retention Leading with vision Provide…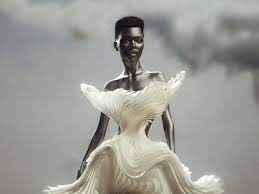 Looking for a Model or Artist?
by anupama | Jul 31, 2012 | Creative
Gone are the days when people used to promote their products and services by word of mouth or other mediums like propaganda, pamphlets, and advertisements in newspapers or billboards. These days' companies find social media as easy way to promote themselves. Not just…
Male Finishing School in Bangalore
by anupama | Jul 31, 2012 | workshop
Choose GroomX ,Why GroomX? WE CAN PROVIDE YOU ARTISTS IN EVERY CITY AND EVERY COUNTRY !!! This is not an overstatement of any kind but we have a strong database and associates all over India and the world to provide you with models/actors in any city and any country…
Children Finishing School.
by anupama | Jul 31, 2012 | social media, workshop
Bangalore's first male finishing school is opening with a promise to help men transform themselves from rude and smelly guys into smooth-talking James Bonds. Among the tutors are experts in fashion, grooming and etiquette. The school promises to teach "relevant,…
Phone : 91-9343094430
Email Id : info@groomx.biz
Address : GroomX Finishing Academy, #26, 16th Cross Rd, 18th Main Rd, Phase 5,JP Nagar, Bengaluru, Karnataka, India 560078